Calvary Lutheran School

and Church

Cross Connection

November 18, 2011
Calvary School Calendar
Upcoming Events

November
11/18 - One With the Lord (OWL) Youth Group to Bayfair Theater- 6th-8th Grades (6:30pm)
11/20 - Church Service - Traditional (8am)
11/20 - Sunday School - Adults & Children (9:30)
11/20 - Church Service - Contemporary (10:45)
11/20 - 'The Experience' Youth Group - 9th-12th Grades (6pm-8pm)
11/21 - 11/25 Thanksgiving Break (No Calvary Club 11/24 or 11/25)
11/24 - Thanksgiving Service (10am)
11/27 - Church Service - Traditional (8am)
11/27 - Sunday School - Adults & Children (9:30)
11/27 - Church Service - Contemporary (10:45)
11/27 - 'The Experience' Youth Group - 9th-12th Grades (6pm-8pm)
11/28 - School Resumes
11/29 - Dining for Dollars - Chuck E. Cheese (Hayward)
11/30 - Chapel & Academic Awards (8:40am)
11/30 - Wednesday Soup Supper (5:45 in the Parish Hall)
11/30 - Advent Service (7pm)



December
12/1 - Fall Picture Retake (No Free Dress)

12/2 - One With the Lord (OWL) Youth Group - Grades 6,7,8 (6pm-8pm - Youth Rm.)
12/3 - Calvary Ringers play @ Wittenberg Manor @ 1:00 (meet @ Calvary @ 11:30)
12/4 - Church Service - Traditional (8am)
12/4 - Sunday School - Adults & Children (9:30)
12/4 - Church Service - Contemporary (10:45)
12/4 - 'The Experience' Youth Group - 9th-12th Grades (6pm-8pm - Youth Rm.)
12/6 - Assembly - Oliver Twist (2pm)
12/6 - Cougar Parent Association (CPA) Meeting (7pm in the Parish Hall)

12/7 - 5th Grade leads Chapel (8:40am)
12/7 - Wednesday Soup Supper (5:45 in the Parish Hall)
12/7 - Advent Service (7pm)
12/8 - Field Trip 5th/6th to Little Theatre
12/11 - Church Service - Traditional (8am)
12/11 - Sunday School - Adults & Children (9:30)
12/11 - Church Service - 5th Grade Partners in Worship (10:45am)
12/11 - 'The Experience' Youth Group - 9th-12th Grades (6pm-8pm - Youth Rm.)
12/13-12/16 - CPA Santa Store in the Parish Hall (Open 11:30am-1:00pm & 3pm-6pm)



For those of you who do not have a computer, there will be photo-copied versions in the school office. Please feel free to stop by and pick one up. It is our hope that this will be an advantage to you as you work to keep up with your family's busy schedule. This e-mail can be sent to your work address or home address--which ever you prefer!
Awards for Honor Roll, Honorable Mention & Perfect Attendance for the 1st Quarter will be given at Chapel on Wednesday, 11/30 @ 8:40am
OWL Youth Group

'

O

ne

W

ith the

L

ord'

Movie Night - Tonight - Friday 11/18
"Puss in Boots"
Be at Bayfair Theater @ 6:30pm (7:05 Showtime)


Fun & Fellowship for 6th - 8th Grades (6pm - 8pm)
Dining for Dollars - Tuesday, 11/29

Chuck E. Cheese!!
Join us at Chuck E. Cheese for food, fun, and fellowship.
Check the next Cross Connection for time and details!

CLS Tees & Sweatshirts

For those who ordered Calvary tees and sweatshirts, they will be sent home with your child Monday, 11/8. Thank you for your patience.

A shopping tip that will make you FLIP!
Come on down and buy some SCRIP!


Since Christmas can be seen from here,

Buy for those both far and near.



Grandma in Houston might like a blouse

,


While Cousin Terry wants a pet mouse.

There's something for all friends and kin,


With many choices you're bound to win.



Over 300 vendors from which to pick,
So buy your son a hockey stick.

CALVARY EARNS a percentage of

sales on all that you buy!

Scrip cards are easy to mail and they can be used anywhere in the USA where there is a store.


HOW IT WORKS:
Check vendor list of at least 300 stores and restaurants at Cindy's desk in the school office 5 days a week or at the kiosk in the courtyard on Sunday mornings.
Select from the list of necessary things like groceries and gas, department stores (Kohl's, Macy's, Penney's) and fun things such as toys, movie tickets, restaurants, fast food, Cabela's or Disneyland. We have many $10 cards which make wonderful gifts (Starbucks, Jamba Juice, Papa Murphy's, Taco Bell).
Pick up an order sheet from Cindy or download one; fill it out and turn it in.
Please order TWO (2) weeks in advance. We always have Scrip available but are now ordering every 2 weeks.
Scrip Special Order Vendor List
Child ID Cards
Parents - pick up your child's ID Card in the school office. These picture ID cards are courtesy of Lifetouch Photography.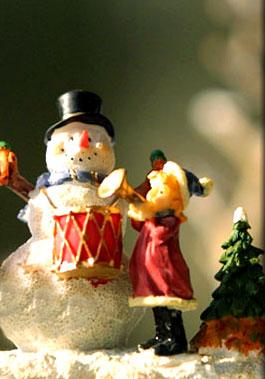 The Santa Store


Sponsored by the Cougar Parent Association

The CPA needs outdoor Christmas Decor. If you have an item that can be borrowed for the Santa Store, please call the school office or email cougarparents@calvaryslz.org.



What: Where kids can buy little gifts for family members
When: Dec. 13th - 16th
Where: The Parish Hall

Volunteers will be needed to help sell items during lunch time (11:30 - 1:00) and after school (3:00-6:00). Email the CPA if you can help:

cougarparents@calvaryslz.org
Calvary Cookbooks - $15

It's that baking time of year! Add to your recipe repertoire with Calvary's Cookbook. All recipes came from our Calvary families, teachers and church members. Don't miss out on all the great recipes including 'Elephant Stew,' 'How to Make a Happy Home' and 'How to Make a Preschooler.'

These keepsake cookbooks make great gifts or stocking stuffers, too!

Calvary Club Info

Tree Decorating Party with snacks 11/29!

Click on the link to download and print the sign-up form.
Gift Wrap & More

Don't forget you can still order gift wrap and gifts from Great American Opportunities all year long. Just click on the link and use our
school code # 2199719.

Great American Opportunities
We Need Photos for the Yearbook

We now have 3 ways to submit your photos to the Yearbook:
1. Bring them to the school office and fill out the Yearbook Photo
Submission Form (or print your own with the link on the bottom.)
2. Uploading them to the school website,
www.calvaryslz.org
. On the right
side, click "Submit Photos" under "School Albums". The instructions will
guide you through.
3. Email them to
jeanmussack@pacbell.net
.
If you have any questions, please call Jean at
510-289-4081
or email to
jeanmussack@pacbell.net
.
Thank you!
The Yearbook Crew
We at Calvary Lutheran Church
are doing a bit of a "revamp" of our Children's Ministry.
ONE
OF THESE AREAS IS
SUNDAY SCHOOL

YOUR CHILD IS INVITED TO JOIN US
SUNDAY MORNINGS AT 9:30-10:30
(Kindergarten through 10th grade)
PARENTS, DROP YOUR KIDS OFF,
Grab a cup of coffee in the courtyard &
Join one of our Adult Bible Studies
(located in the Conference Rm. & Pastor's Office)
WE HAVE LOTS OF FUN AS WE EXPLORE
BIBLE STORIES
CRAFTS
GAMES
SKITS
WE ARE A SMALL GROUP NOW
BUT WOULD LOVE TO
HAVE YOU JOIN US, AS WE GROW
We meet every Sunday except if there is a 5th Sunday in the month.
Every 5th Sunday we have only one church service at 10:00
therefore no Sunday School
The Experience

Fun & Fellowship for 9th - 12th Grades
Sunday Evenings 6pm-8pm in the Youth Room


Calvary Lutheran School
17200 Via Magdalena, San Lorenzo, CA 94580
510-278-2598
"Where all students are honored!"
Calvary Lutheran Church & School
|
17200 Via Magdalena
|
San Lorenzo
|
CA
|
94580