Calvary Lutheran School

and Church

Cross Connection

May 25, 2012
Upcoming Events
May

5/25 - One With the Lord (OWL) Youth Group (6th-8th Grade, 6pm-8pm in the Youth Rm.)
5/27 - Church - Only 1 Service (9am)
5/27 - Bible Study & Sunday School (10:15am)
5/27 - 'The Experience' Youth Theme Night (6th-8th Grade, 6pm-8pm in the Youth Rm.)
5/28 - Memorial Day (No School)
1 - Preschool Stepping Up (9:30am)
2 - 8th Grade Graduation Banquet (6pm)
4 - Field Day (10am - 2pm)
5 - Kindergarten Celebration (9:30am)
5 - 8th Grade Graduation (7pm)
6 - End of 4th Quarter (41 days)
6 - Last Day of School (11:30am)
OWL Youth Group
'

O

ne

W

ith the

L

ord'



Make a Pizza Night - 5/25 (6pm-8pm in the Youth Rm.)

Fun & Fellowship for 6th - 8th Grades - Every other Friday (6pm - 8pm)
Love
For
Heroes
Help Support our Military Overseas

Calvary Lutheran Church will be supporting our military serving overseas with prayer and periodic care packages.

If you would like to donate to our efforts, or if you have a loved one that you would like to receive a care package, please click on the links below.





Fun & Fellowship for 9th - 12th Grades

Sunday Evenings 6pm-8pm in the Youth Room

Theme Night - May 27th (wear black & white)


Student & Family Prayers
The following students were drawn from the prayer box this week:
Mackenzie Sharp (1st)
Elizabeth Swan (1st)
Kyra DeLaCruz (4th)
Jedd Padua (5th)
Aaron Glock (7th)
Over the course of the next week our staff will be lifting them and their families up in prayer.
One of our preschool student's lost a Sprockets hooded sweater, size 3T or 4T.

Please check your child's backpack to see if it went home with your child by mistake. It is heather grey with comic characters on it, and it was the preschooler's favorite sweater. Please contact the school office if find it.

Just a reminder that we do have a Lost & Found, located between the Parish Hall and Calvary Club. Be sure to check it before the last day of school, June 6th.

We here at Calvary are busy getting ready for this year's VBS. Our 2012 theme is "Sky, Everything is Possible with God." The dates this year will be August 6-10.
To make this as successful as possible, we need lots of people to help and we are hoping that you may want to join us.
There are several areas in which you could help.
We are in need of coordinators in the following areas.
PRESCHOOL- leading the children in the preschool age group. Work with the Kindergarten coordinator and sharing Bible Story time, games and craft time, etc.
CRAFTS - coordinate the craft time. I have some ideas for the 5 crafts needed but if you have your own ideas that would be great.
PARKING - someone to coordinate a crew to guide cars safely in and out, especially the first couple days.
Also, we need people to be crew leaders/guides, helpers in kindergarten and preschool, with crafts, snacks, parking, and helpers in Club 789.
If you haven't been a crew leader before it is probably the easiest, yet important way to help. You basically guide 3-5 kids from one station to another. You will listen to the station leaders' promptings and help the kids experience the fun as they go from games, to crafts, to Bible Story etc.
If you are interested in helping please call me-Sue Ellis @ 888-1407 or the church office, 278-2555 and let us know. You can also sign up on- line by going to the Calvary website. (www.calvaryslz.org)
Thank you so much for considering this and we hope to have you join us.
In Him,
Sue Ellis
(VBS Coordinator)
510-888-1407
Adopt-a-Student
for the 2012-13 School Year

Help some of our struggling families with the cost of tuition.

Consider making a monetary monthly gift or a one-time gift toward the education of a child.
Field Day Fun - Monday June 4th - 10am-2pm
Need a few more PPP Hours?

We need volunteers to help with the outdoor activities and with the hot dog lunch. Please call or stop by the school office to sign up.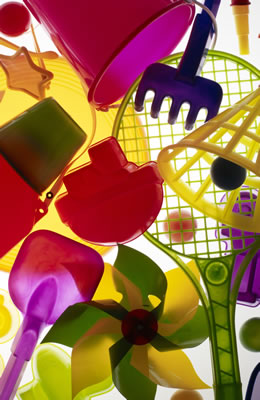 The Preschool Summer
Enrichment Program is here!


Click on the link below to get the scoop on summer school for our preschoolers, and to sign up.

Spaces are limited, so don't wait. Children who have not started Kindergarten will be enrolled in Preschool's Summer School Program.



Check out Calvary's Summer Camp!
Don't miss out on summer fun.

Expanded Options for your busy schedule -
8:15am - 3:15pm (school day) = $140 per week
Drop ins - $5 per hour

Click on the link for details and to sign up.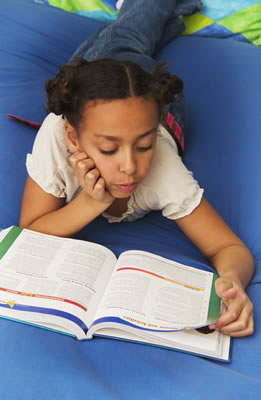 Want your student to get a head start
on next year?

Or just to review a few of the trickier concepts from this last year?


Calvary's gifted staff of teachers are offering tutoring this summer.

Click on the link below for details.

Calvary Lutheran School
17200 Via Magdalena, San Lorenzo, CA 94580
510-278-2598
"Where all students are honored!"