Calvary Lutheran School

and Church

Cross Connection

Summer Edition

July 6, 2012

-------------------------

Calling all Crafters!

Calvary's Fall Craft Fair

is October 6th & 7th


Call the school office to reserve a table for $40!
A Peek at Upcoming Events
at Calvary
8/3 - Last Day of Summer School
8/6-8/10 - Vacation Bible School (VBS)
8/18 - School Work Party (9am-12:00pm)
8/19 - Teacher/Staff Installation and School Kick Off
8/22 - First day of School (11:30 Dismissal)
9/3 - Labor Day Holiday (No School)
9/4 - Back-to-School Night 5th-8th Grade (6:30-8:00pm)
9/6 - Back-to-School Night Preschool-4th Grade (6:30-8:00pm)
9/28 - Mr. Science Assembly (9am - Pre-2nd, 10am - 3rd-8th)
9/28 - Accreditation (11:30 Dismissal and Free Dress)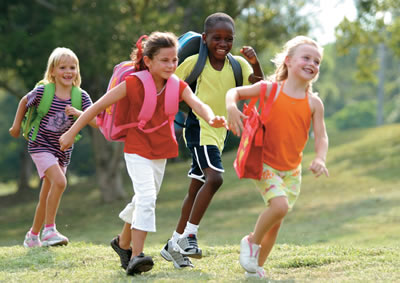 Calvary's Summer Camp going on now!

Flexibility for our parents;
fun for our kids!
Click on the link for details and to sign up.
School Calendar for 2012-13
Please print a copy to keep for your records--note the date change for the Fall Book Fair and Fall Pictures.
VBS STARTS AUGUST 6TH!
Stop by the church or school office to pick up a registration card--VBS is 8/6 - 8/10 from 9am - 12pm, with a closing program on 8/10 at 11:30-12:30 followed by a BBQ.
If you are interested in helping please call Sue Ellis @ 888-1407 or the church office, 278-2555 and let us know. You can also sign up on- line by going to the Calvary website. (www.calvaryslz.org)
Click on the link below for more info.
(Video Link is non-functional.)
Check out these great
Parent Participation Program (PPP) Opportunities -
Each of these jobs fulfills the 20-hour yearly requirement.
Friday Hot Lunch Program - 2 - 3 individuals to serve meals and sell snacks
Library - 2 individuals to work in the school library
Gently Used Uniforms - 1 individual to put away laundered uniforms and organize closet
Hot Lunch Towels - 1 individual to launder dish towels weekly
Fundraising Coordinator - 1 individual to organize fundraisers

Recycling Ink Cartridges - 8 individuals to take empty toner cartridges to Staples or Office Depot.

Lost & Found - 1 individual to go through Lost & Found items monthly

Yearbook Coordinator/Staff - Several individuals to collect pictures and create yearbook

Call the school office to sign up for any of these PPP opportunities.

Don't forget to TDAP!
Students entering 7th grade need to provide proof of the TDAP immunization before school begins August 22nd.

Yearbook Addendum
Last chance to submit pictures for the Yearbook Addendum. Visit our website to download your pictures: calvaryslz.org
Fun & Fellowship for 9th - 12th Grades

Sunday Evenings 6pm-8pm in the Youth Room


Calvary Lutheran School
17200 Via Magdalena, San Lorenzo, CA 94580
510-278-2598
"Where all students are honored!"