Calvary Lutheran School

and Church

Cross Connection

February 24, 2012

________________
Don't Forget to use our Office Depot Rewards # when shopping at Office Depot.

Office Depot donates 5% back to our school when you use # 70014535

Upcoming Events
February
2/24 - One With the Lord (OWL) Youth Night @ Sky High
2/26 - Church Service - Traditional (8am)
2/26 - Sunday School - Adults & Children (9:30am)
2/26 - Church Service - Contemporary (10:45am)
2/26 - 'The Experience' Youth Group (9th-12th Grades @ 6pm-8pm in the Youth Rm.)
2/27 - Varsity Basketball - Calvary @ OSL
2/29 - Wednesday Soup Supper (5:45 in the Parish Hall)
2/29 - Lent Service (7pm)
3/1 - Varsity Basketball - Boys Only - Calvary @ St. Philip
3/2 - Field Trip - Kindergarten & 7th to Tilden Park - Rescheduled - Date TBD
3/2 - One With the Lord (OWL) Youth Night (6th-8th Grade, 6pm-8pm in the Youth Rm.)
3/2-3/4 - Basketball Tournament - Girls Only - Lodi
3/4-3/9 - National Lutheran Schools Week
3/4 - Church Service - Kindergarten Partners in Worship (8am)
3/4 - Sunday School - Adults & Children (9:30am)
3/4 - Church Service - Contemporary (10:45am)
3/4 - 'The Experience' Youth Group (9th-12th Grade @ 6pm-8pm in the Youth Rm.)
3/6 - Cougar Parent Meeting (CPA) (7pm in Parish Hall)
3/6 - Parent Informational Meeting-What's New To Do (6pm-7pm in the Chapel)
3/7 - Wednesday Soup Supper (5:45pm in the Parish Hall)
3/7 - Lent Service (7pm)
3/8 - Field Trip - 2nd Grade to Chabot Space & Science Center
3/9-3/11 - Basketball Tournament - Boys Only - Redwood City
3/11 - Church Service - Traditional (8am)
3/11 - Sunday School - Adults & Children (9:30am)
3/11 - Church Service - Contemporary (10:45am)
3/13 - Panoramic Picture Day
3/14 - Wednesday Soup Supper (5:45pm in the Parish Hall)
3/14 - Lent Service (7pm)

"What's New To Do?"
Calvary's Exciting Future Enriching Student Experiences
Tuesday, March 6th, 6pm-7pm in the Chapel
Don't miss this opportunity to hear about all of the exciting new things
in Calvary's future.
New Music Program - Expanded Hand-bell Choir, Music Classes, Recorder Music Lessons, Calvary's own band!
Expanded Preschool Program - Room Expansion, Optional Day Programs, Transitional ' Kindergarten' Curriculum.
A Gym Called Home - Possible usage of 'Dream Courts' for future games and sporting events. Teresa Banks, Owner/Founder of 'Dream Courts', will join us.
After-school 'Mandarin' classes for Preschool- We hope to expand the offering of another language to the whole school.
Spanish Program- We are so happy to have Senora Guerra this year who has expanded our Spanish Classes to include 5th-8th grades. We would like to continue to expand our classes to include the entire school in the very near future.
CLS Summer School Program - Summer School activities including daycare is in its planning stages.
These are just a few of the 'new' experiences that lie ahead for your child
at Calvary Lutheran School!
TUITION NEWS
Important dates for enrollment for the 2012 - 2013 Academic Year:
February 1 Re-enrollment (returning families only)
February 15 Open enrollment to church members and families
who have had students in attendance in the past
February 22 Enrollment is opened to the general public
February 1-29 3% tuition reduction for early enrollment
March 1-31 2% tuition reduction for early enrollment
June 1 Deadline for 3% special discount for one time payment
June 1 1st monthly tuition payment for the 2012 - 2013
Calvary Lutheran School
An Investment in Your Child's Future
Dear Parents,
We want to let you know what a pleasure it has been to serve and teach your children this past year. It is that time of the year when we are now making plans for the next school year, 2012-2013. As a current family of our school, or if you are interested in joining our family, you have an opportunity to secure a place for your child for the next school year. This opportunity also extends to any family members that are not currently attending Calvary Lutheran School. Don't forget that any new student who enrolls as a result of your referral earns you $250; this includes all grades, preschool through 8th.
Application forms are available in the school office. Please return them as soon as possible. Registration for the general public began on February 22nd. Please note, re-enrollment is not automatic, so please take the time to secure your place.
We are looking forward to an exciting '12-'13 school year and your participation in it.
Blessings,
Fred E. Brauer,
CLS Principal


Preschool - 8th Grade 2012 - 2013 Tuition and Fees
12 payments

starting 6/1/12

Annual

Tuition

3% off

Registered

by Feb. 29

2% off

Registered by March 31

½ Day Pre-School (8:30-11:45)

$375.00

$4500

$4365

$4410

Full Day Pre-School (8:30-3:00)(12:15-3:15)

$541.67

$6500

$6305

$6370

Kindergarten - 8th grade

$541.67

$6500

$6305

$6370

2nd child discount

$520.83

$6250

$5557

$5674

3rd + child discount

$500.00

$6000

$5320

$5432
FEES:
Application Fee: $75 per student One-time only for new applicants...grades PS-8th
Registration Fee: $250 per student ...grades PS - 8th. This is a non-refundable payment, due with the 2012-2013 school year application, which secures a space for your child in a selected class.
Outdoor Education Fee: $300 per student ... 5th - 8th Grades.
Payment options: A. Paid in full prior to beginning of school year.
B. Pro-rated into tuition payment to be paid in full 1 month prior to event.
Early Enrollment Incentives: Register by Feb. 29th: receive a 3% tuition discount
Register by Mar. 31st: receive a 2% tuition discount
Extended Care Rates: Please contact the school office for details.
Tuition Payment Procedure: Again this year we will be using SMART TUITION. SMART TUITION will be handling all financial exchanges beginning with the June 1, 2012 payment. Families can choose among a number of payment options including credit card and EFT. Registration for this mandatory program will be sent in the spring.
Multi-Child Discount: The multiple child discounts apply to families with Preschool - 8th students. Please contact the school office for details.
Special Discount: Pay the annual tuition in full by June 1, 2012, to receive a 3% discount as shown above.
Enrollment Priority:
February 14, 2012: Priority placement is given to all current families through this date. This applies to class placement of currently enrolled students and siblings enrolling for the first time in Preschool through 8th grade.
February 15: Enrollment is opened to church members and families who have had students in attendance in the past.
February 22: Enrollment is opened to the general public.
Get Ready for Lutheran Schools Week 2012!
March 4-11, 2012
Securing Each Child's Future - Equipped- 2 Timothy 3:16-17
Sunday-March 4 Kick Off:
Join us in the morning for church at 8:00 or 10:45.
Sunday school and Adult Bible Studies at 9:30.
Staff sings and will help lead both services.
Calvary Ringers will help lead the 8:00 service
Kindergarten Partner's in Worship at the 10:45 Service
Monday:
Celebrity Day

Dress as a celebrity. Celebrities can be real people or cartoon characters.
Tuesday:
Fashion Disaster Day

Come to school dressed in the most mismatched, crazy, disastrous outfit.
Wednesday:
Christian Witness Day

Dress in your favorite Christian T-shirt, Sweatshirt, Hat, Bracelets, etc.

Chapel is led by 3rd, 4th, 5th, and 6th Grade
Students Visit Wittenberg Residents

1st-4th Grade will sing to residents at 1:00
5th-8th Grade will visit, play games, etc. with residents from 1:15ish to 2:00

Ice Cream Social at lunch... Provided by CPA....Ice Cream donated from Loard's!
Thursday:
School Color/Pride Day

Come dressed in red and gold! Wear school colors and school shirts!

Sports Assembly at 2:00
Friday:
Decades Day!

Come dressed in your grades chosen decade!
Sunday-March 11:
Join us in the morning for church at 8:00 or 10:45.
Sunday school and Adult Bible Studies at 9:30.
Mrs. Liston's Retirement Service at 10:45 service.
3, 4, 5 choir and 5th/6th grades singing at 10:45 service.
New Song Chimes performs at the 10:45 service.
Potluck to follow please provide the following:

Last Names A-L: Dessert and M-Z: Salad
**Jeans are okay to wear if you are participating. If not, you must come in uniform.**
Who Will Be the 2012-13 CPA Board??
Interested in becoming a CPA Board member next school year???
Well, come on out to our next meeting Tuesday, March 6th @ 7pm
and learn how to apply!!
We are now taking nominations for all positions.
Please see the attached for detailed Job Descriptions.
Celebrate February Birthdays with Cupcakes - Tuesday 2/28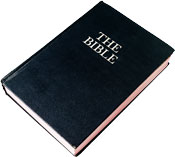 New Socks & Old Bibles
****Deadline Extended****
Calvary will be collecting new socks and new/used bibles for Oroville Rescue Ministries. Please bring a new package of white socks (any size) or a new or used Bible to your child's teacher before Friday 3/30.
This is a great opportunity for Calvary to show God's love by helping those less fortunate.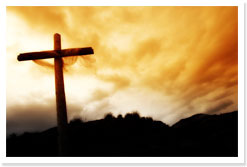 Join us for Lent


Lenten Services - Wednesdays @ 7pm
Feb. 29th - March 28
Join us for Soup Supper @ 5:45 in the Parish Hall before the service.

Maundy Thursday - March 29th @ 7pm

Good Friday - March 30th @ 7:30pm

Student & Family Prayers
The following students were drawn from the prayer box this week:
Carla Aquino (Pre.)
Gabriela Solorzano (K)
Isaac Diaz (2nd)
William Misinale (4th)
Angel Aguilar (6th)
Over the course of the next week our staff will be lifting them and their families up in prayer.

Fun & Fellowship for 9th - 12th Grades
Sunday Evenings 6pm-8pm in the Youth Room & Serving Wednesday Soup Suppers 5:15pm - 8pm.


OWL Youth Group
'

O

ne

W

ith the

L

ord'

Fun & Fellowship for 6th - 8th Grades - Every other Friday (6pm - 8pm)
Calvary Lutheran School
17200 Via Magdalena, San Lorenzo, CA 94580
510-278-2598
"Where all students are honored!"